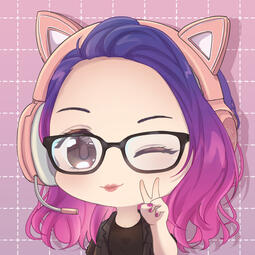 Kaylynx
Stuck in a fantasy world
Because who wants to read about reality?
Come have an adventure with me.Member of the Independent Author Network
Author & Writer
As a witch created only to do her master's evil biddings, Calliope knew no other life. But when she finds herself feeling remorseful to the kingdom she has attacked, she decides to escape and start a new life for herself. Little does she know that she is being hunted; hunted by the master she betrayed, and hunted by a kingdom seeking revenge.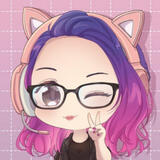 When the universe comes under attack, the fate of Earth lies in the hands of twelve unlikely people with connections to the mythical zodiac.
Falling in love is supposed to be a magical time in your life. But for Noa Aiyamu, the magic is literal. An old family curse is triggered when Noa falls for a boy she met as a child, and now she lives with her soul split in two. While one half of her soul lives without emotions, the other half lives with ever-increasing bad luck. At this rate, no good luck charm is going to save her. She needs to break the curse, asap! But it's not that easy; at 15 years old, she doesn't remember the boy that started this mess... And he's the key to fixing everything!
Taking place in an era thousands of years after the fall of technology, our protagonist, Eiya, finds herself in the midst of an age long unrest between the societies of Nihmory. Caught between the ideals of technological advances and the nomadic ways of Reenu life, Eiya must regain their lost history in order to help - or destroy - all of Nihmory as they know it.Follow Eiya as she uncovers the mysteries of the world of Nihmory.
Events
2023 Author's Night at the Vineyard
Sunday, February 26th, 2023 - 11:00AM to 4:00PM
Zorvino Vineyards, 226 Main St., Sandown, NH
Free Public Event
Awards
"An excellent read for lovers of the fantasy genre! Very descriptive and almost impossible to put down, an easy read that lets you in to the world of Calliope. If this is any indicator of what the author is capable of as a writer, I am surely looking forward to her next exciting work."
- Amazon review for Calliope


"Through an exciting narrative full of friendship and betrayal, magic and mortal will [Kay] takes you on a journey that is sure to let your imagination loose while also reminding us of the inherent beauty of human nature."
- Amazon review for Calliope